This screenshot shows a small part of the Data Explorer's new map layer related to offshore sand resources. Launch interactive map
Northeast Ocean Data is pleased to announce the availability of a new map layer related to sand resources on the Outer Continental Shelf (OCS). The map layer can be viewed in the Data Explorer by clicking on "Sand" in the "All Layers" tab.
These data were made available by the U.S. Department of Interior Bureau of Ocean Energy Management (BOEM) through the newly launched Marine Minerals Information System (MMIS). Additional data on offshore sand resources can be found in MMIS at https://mmis.doi.gov/BOEMMMIS. The MMIS is a state-of-the-art tool to assist decision-makers in managing coastal recovery and planning coastal resilience projects. The MMIS advances BOEM's efforts to build a National Offshore Sand Inventory, providing offshore sediment data including data and information from 30 years of BOEM-funded research and data from more than 40 partner organizations. The goal of the National Offshore Sand Inventory and MMIS is to help to reduce response time in disaster recovery and facilitate long-term planning to strengthen the resilience of coastal communities and infrastructure.
Map Layer: Atlantic OCS Aliquots with Sand Resources
This dataset shows administrative units called aliquots that contain identified sand resources and areas of sediment disposal managed by the BOEM's Marine Minerals Program. An aliquot measures 1,200 by 1,200 meters and is one-sixteenth of a BOEM OCS block. Smaller, clipped aliquots are found along the federal-state OCS boundary and along UTM zone borders. During the planning process for projects requiring a source of offshore sand, entities may reference the aliquot attributes provided in this dataset to inquire about specific resources within those areas.
Atlantic OCS Aliquots with Sand Resources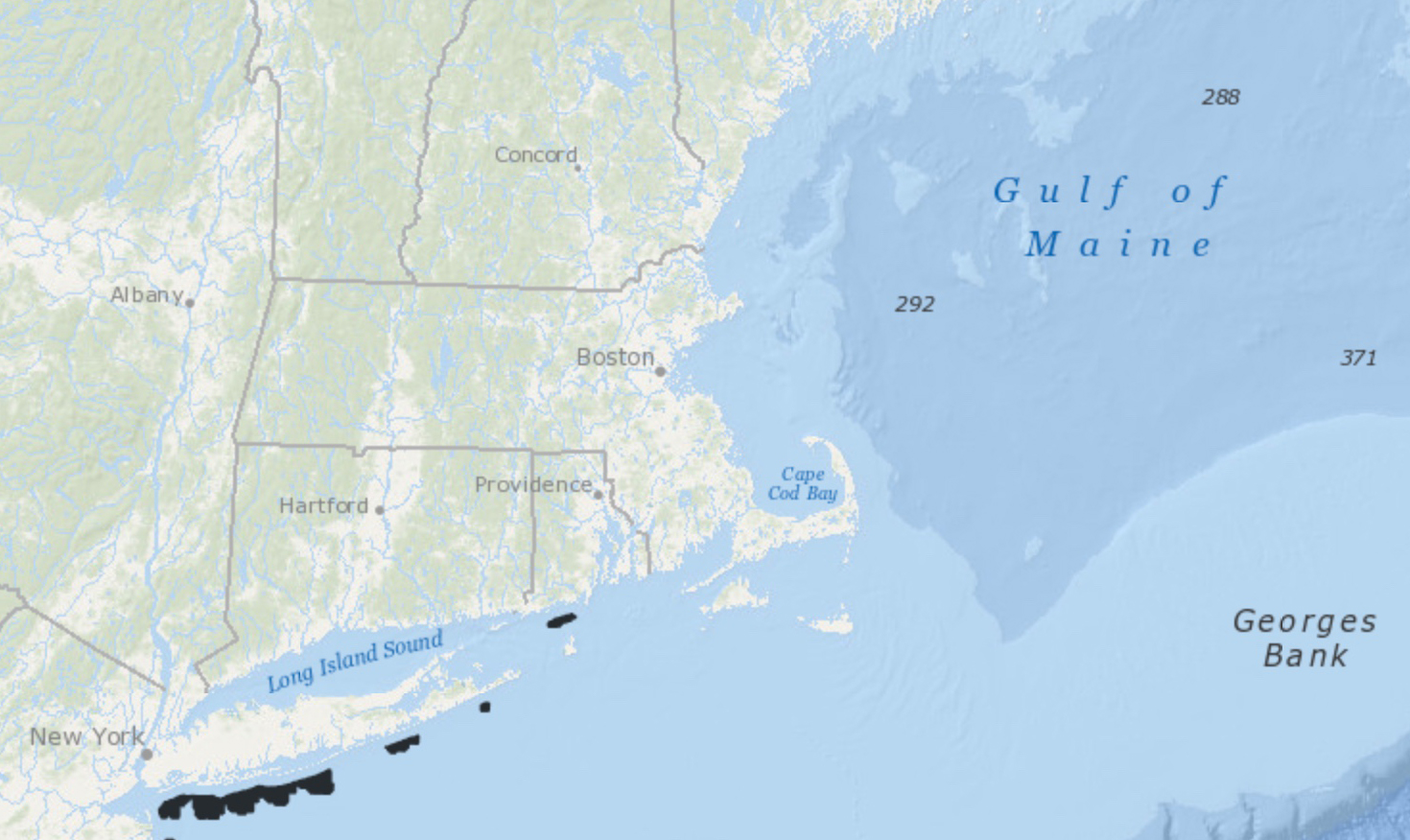 Decision Support for Coastal Resilience and Ocean Planning
The sand data now available on the Portal and MMIS provide a new decision support resource that can be used in coastal resilience initiatives and cross-sectoral ocean planning efforts. Areas of offshore sand are important sources of material for the construction of coastal protection and restoration projects, including efforts to protect coastal communities, national defense facilities, and federal and state infrastructure. In recent years, demand has grown for OCS sediment for planned projects, as well as for emergency needs to restore areas damaged by natural disasters. Proponents of planned infrastructure projects are requesting higher volumes of OCS sediment, driven by diminishing resources in state waters and a high frequency of recent storms.
Under federal law, BOEM has authority to negotiate agreements for extraction of OCS sand resources for use in (1) projects for shore protection, beach restoration, or coastal wetlands restoration undertaken by a federal, state, or local government agency; or (2) projects funded in whole or part by or authorized by the federal government.
Recognizing the many uses of ocean areas—such as energy infrastructure, fiberoptic telecommunication cables, electrical transmission lines, and fisheries—BOEM strives to reduce or eliminate the potential for multiple use conflicts or environmental impacts that could result from projects such as extraction of sand from the seafloor. This can make it challenging to identify new potential areas from which to dredge sediment.
Offshore sand resources are scarce in many places where they are needed, making it important to locate and secure quantities of OCS sand resources that are compatible with intended uses. Some areas of offshore sand resources are not extractable because of the presence of infrastructure, archaeologically sensitive areas, and/or biologically sensitive areas.
Because authorization to use OCS sediment resources occurs through the BOEM Marine Mineral Program, the bureau is implementing measures to help safeguard the most significant OCS sediment resources, reduce multiple-use conflicts, and minimize interference with operations under existing leases or rights-of-way.
More information:
The Marine Minerals Information System Viewer
Building a National Offshore Sand Inventory